Are you lovin' the Weight Watchers Freestyle program? We certainly are! There are hundreds of new recipes being rolled out now that the full list of 200 zero point's foods came out early this year. Have you seen some of our recipes?
Yes, those are wonderful snacks and meals, but what about dessert?! We hear you! Sweet treats really round out a meal and when that sweet tooth strikes, you want to answer it but not blow your diet, right?
Let's talk sweet indulgences, shall we? Believe it or not, there are actually desserts that will cost you ZERO points! No kidding! Now don't eat pounds of these desserts and think that they won't cost you, they do still contain calories, but eaten in moderation, the following 10 desserts just might save you from falling off the Weight Watchers wagon!
1. Zero Point Cheesecake
You are probably staring at this right now thinking, "Is this a misprint??" We assure you, it's not. Since Weight Watchers have put Greek yogurt and eggs on the zero points list, this allows our little variation to pass for zero points. This serves 8 so keep in mind that 1/8 of the cheesecake is zero points.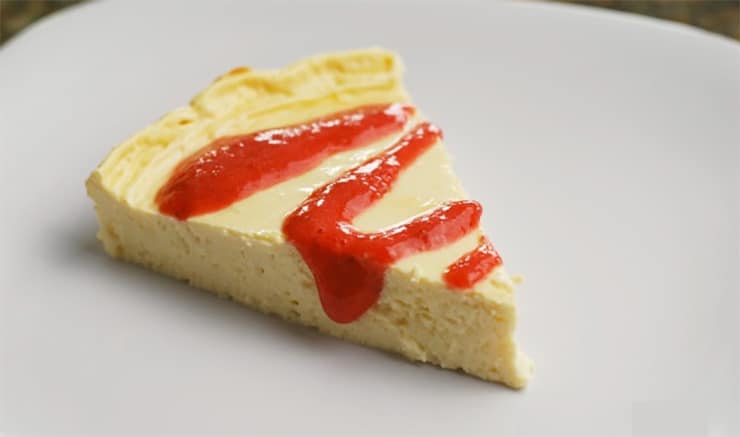 SmartPoints myWW Green: 3 Pts, myWW Blue: 0 Pts, myWW Purple: 0 Pts
INGREDIENTS:
3 eggs
3 cups fat free, no added sugar, plain Greek yogurt
1 small box of fat free, sugar free, instant cheesecake pudding flavor
3 tablespoons of Stevia or Splenda
1 tablespoon of vanilla or almond extract
DIRECTIONS:
Preheat oven to 350 degrees
Spray a pie dish or 9 inch spring form pan with a non-fat cooking spray
In a large bowl, mix eggs, Stevia, and vanilla extract, beat well
Add dry pudding mix and yogurt, mix well
Pour into dish and bake for 30 minutes
Allow to cool completely, then place in refrigerator
Chill for a minimum of 2 hours or overnight
2. Easy Lemon Pound Cake
You might be shaking your head saying "No Way! Pound cake?" We thought the same, but here it is. You are going to feel as if you are blowing your diet when you bite into this one, but cut into 18 servings, it is zero points.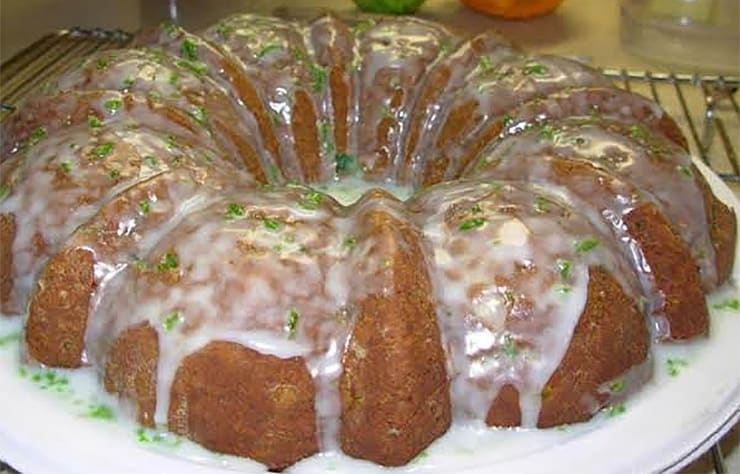 Smart Points myWW Green: 2 Pts, myWW Blue: 0 Pts, myWW Purple: 0 Pts
INGREDIENTS:
1 box of lemon cake mix
1 small box of sugar free lemon pudding mix
4 eggs
¾ cup nonfat Greek yogurt, no added sugar or flavor
¾ cup of lemon juice
¼ cup of water
2 additional tablespoons of lemon juice
1 teaspoon of powdered Stevia
DIRECTIONS:
Preheat oven to 350 degrees
Spray the inside of a cake pan or Bundt pan with a no point non-stick spray
Combine the pudding mix, cake mix, yogurt, water, and ¾ cup of lemon juice in a large bowl
Whisk until combined but don't overbeat the mix
Pour into your pan and bake according to cake mix box instructions
To make the icing, combine the Stevia and 2 tablespoons of lemon juice.
Whisk until ingredients are combined. Add a bit more Stevia or lemon juice to get the icing to the consistency you desire
Drizzle icing over the cake after it has cooled completely.